Rent our studio in Aalborg
Are you looking for a well-equipped and professional studio for your next production in Aalborg? Then you are in the right place.
Our studio is centrally located in Aalborg with good driving and parking conditions, and offers professional equipment and good facilities so you can focus on your production.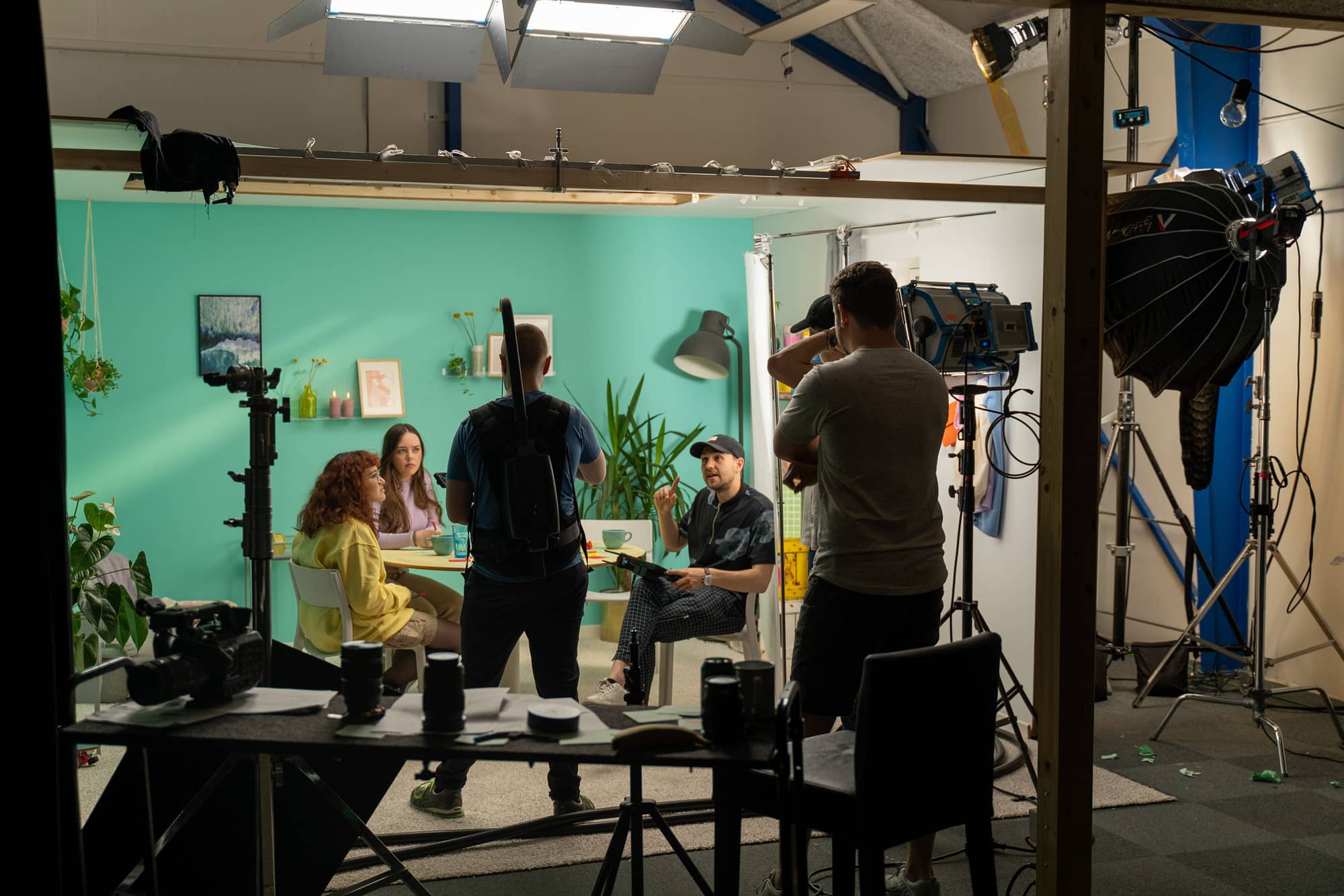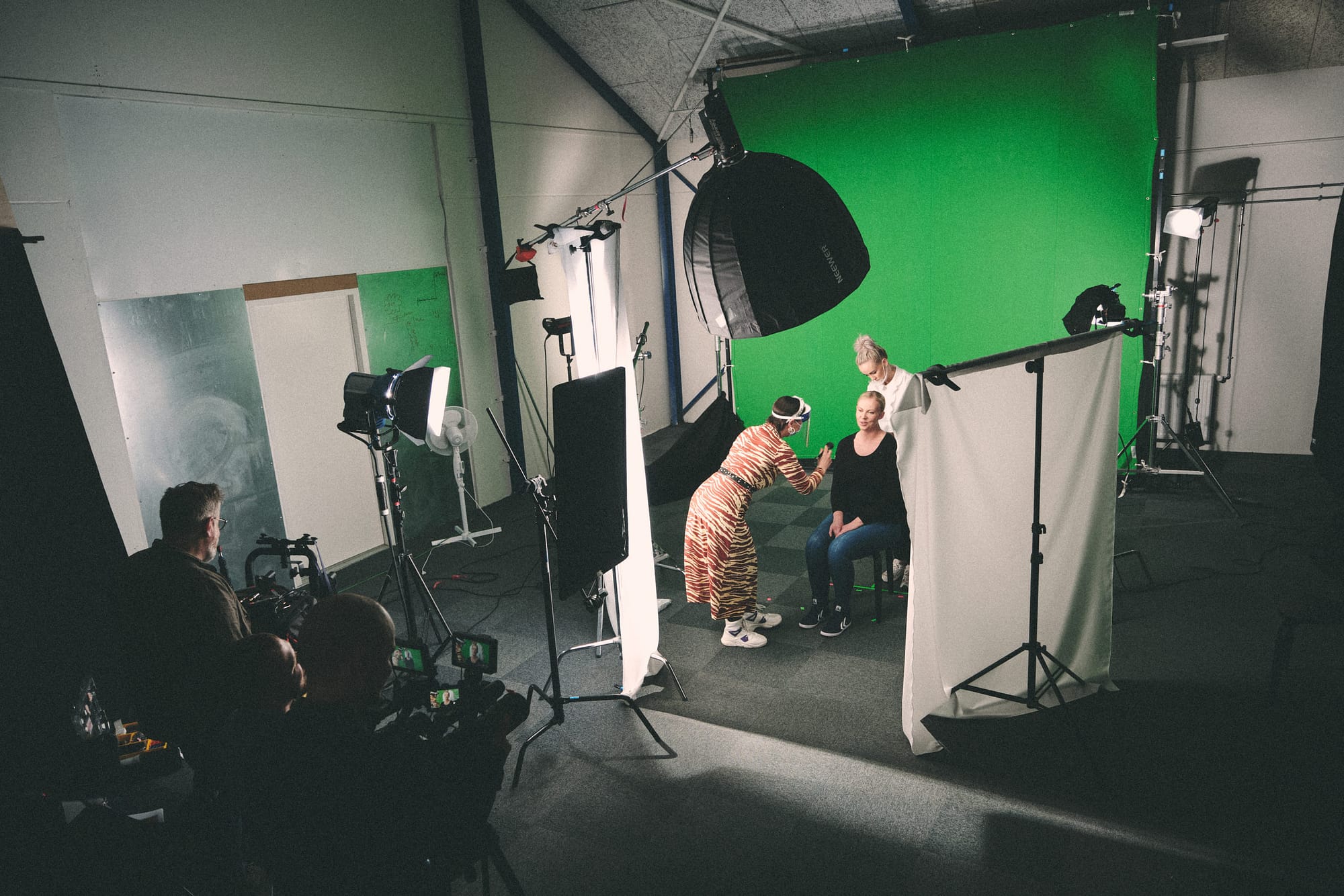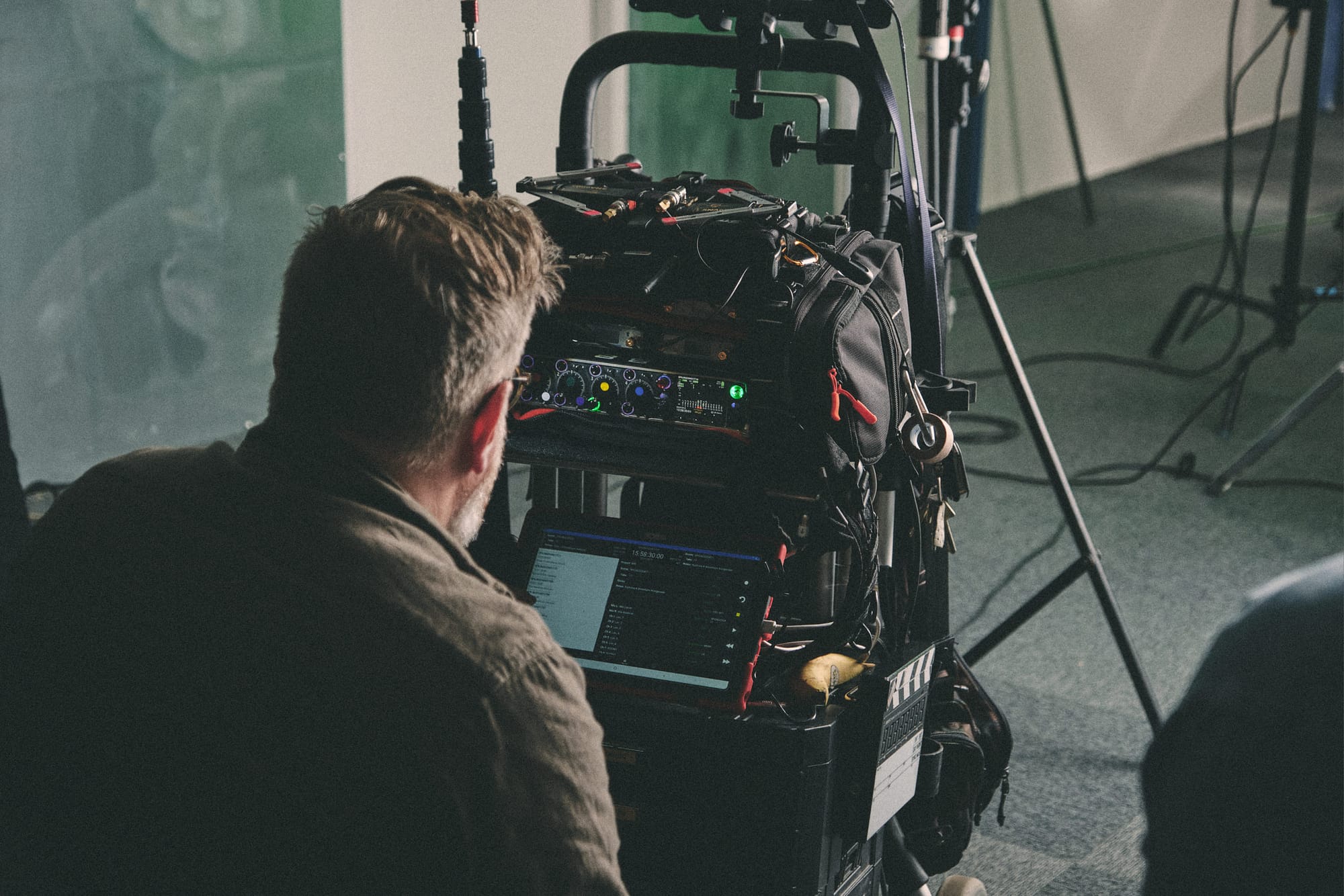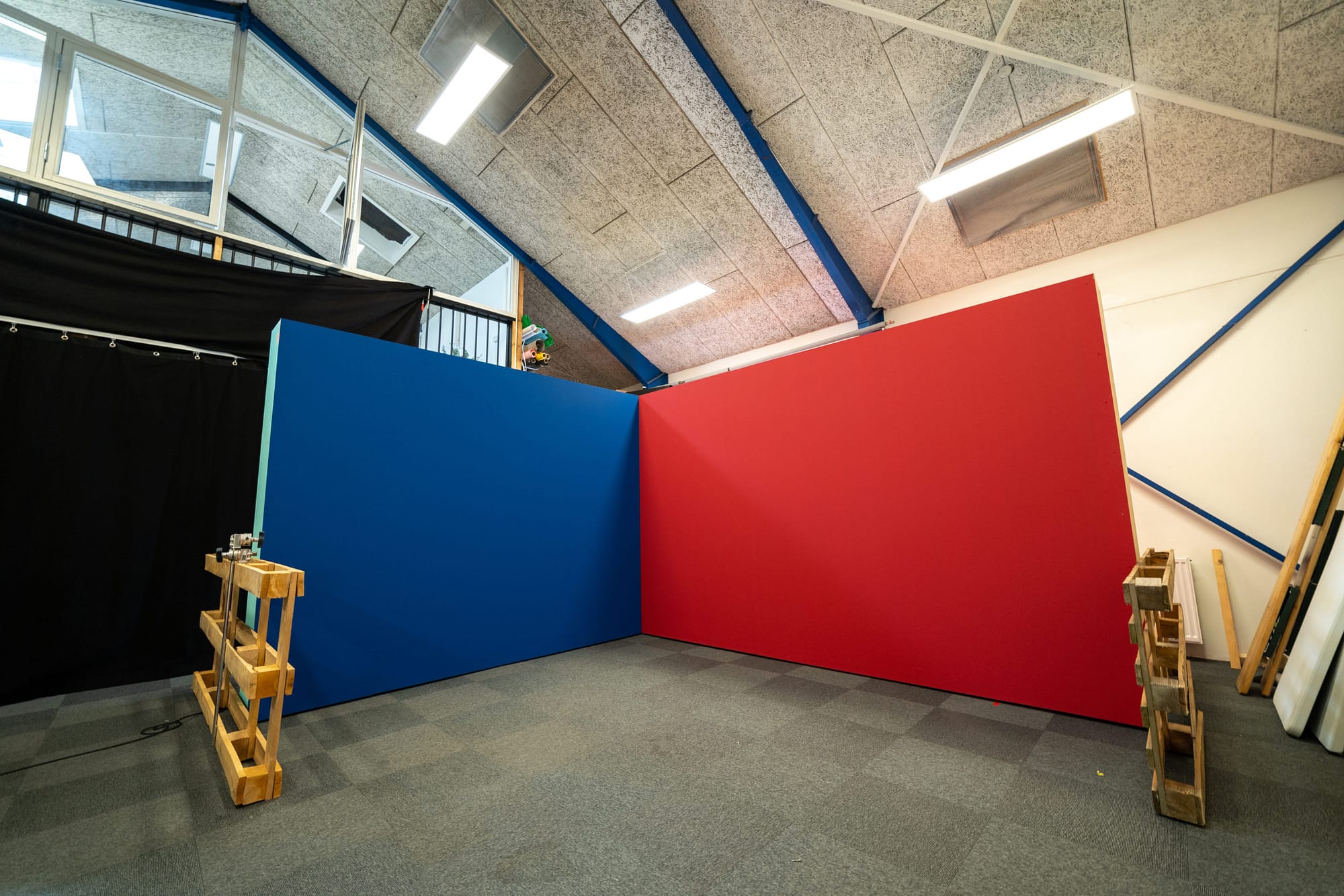 The studio has high ceilings and is suitable for all types of productions – both photo and video, and is equipped with everything you need. We have a variety of backgrounds and movable walls so you can create the right setup for your recordings. In addition, there are toilets, a kitchen, a wardrobe, space for a make-up artist and a gate so that smaller cars can drive all the way in and keep, and equipment and props can be driven in.
We offer flexible rental agreements to suit your exact needs, and our experienced team will be on hand to advise and guide you through your production.
You are very welcome to contact us so that we can help you get started with your next photo or video production.
71.4 m2 – 10.5m x 6.8m studio
Max height: 5.7m – Min. height: 2.7m
Gate entrance: H: 2.5m – W: 2.4m
Movable walls
Backgrounds
Green screen
Option to rent equipment
Room for makeup/changing etc.
Toilet
Kitchen
Lounge
Internet